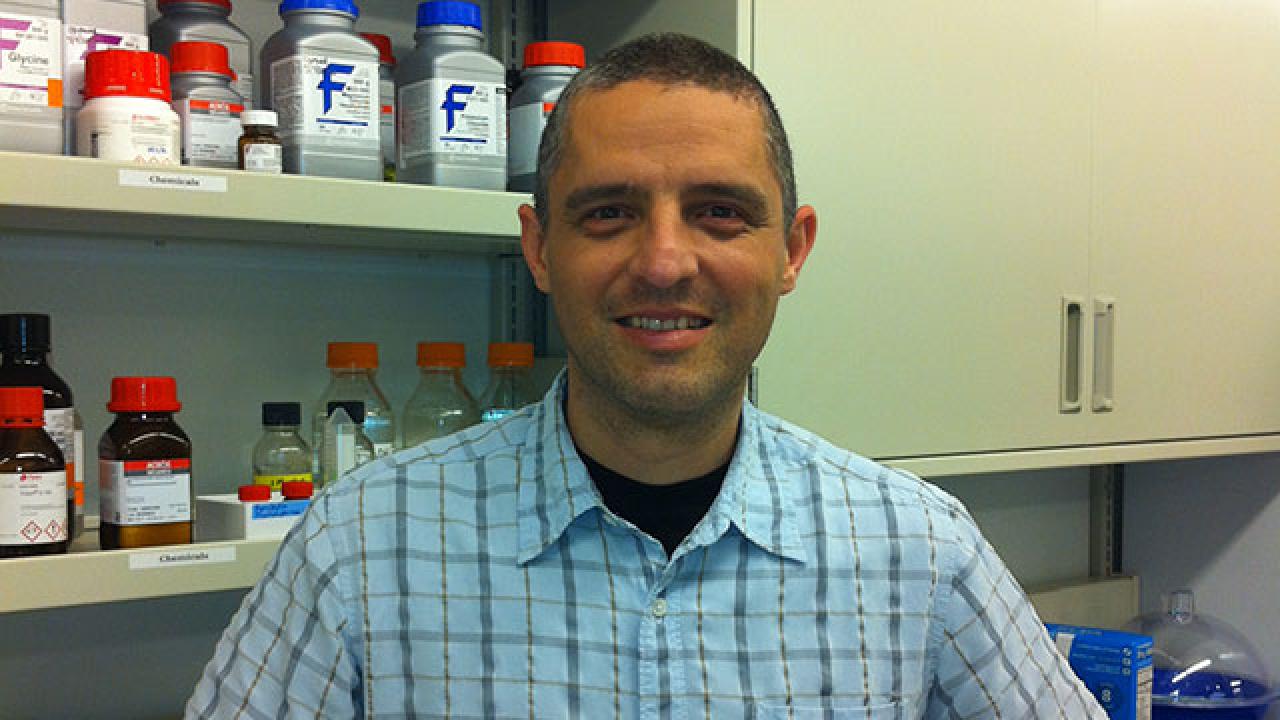 How do you define faculty leadership?
Faculty Leadership is the ability to influence positive change through the development of a comprehensive vision and creative implementation of sound policies that will motivate individuals to carry out that vision.
Can you share an example of when you've been able to influence positive change as an academic leader?
I feel most proud when the people that work close to me in the laboratory accomplish one of their goals, be that the acquisition of a fellowship or a new job. I want to believe that this is in part due to some positive influence that I may have had on them and their work. In addition, I feel proud when I can influence positive change in how we organized classes and how we teach students so that we can improve the overall effectiveness of the course, as is the case for the two courses that I am currently coordinating for the Graduate School and the School of Medicine. I have also been involved in co-organizing the first inter-departmental happy hour where faculty from different basic science departments can meet each other to socialize and perhaps develop innovative collaborations.
How could the University benefit from preparing more faculty for future leadership positions?
Any organization is as good as the people in it. By preparing more and better leaders, the Institution will make sure to have the appropriate individuals in place to affect change and lead the way at all levels in our society.
Tell us about your experience with leadership development programs, or if you have not participated in any, what you would hope to gain from doing so.
Although I have not formally participated in leadership programs sponsored by the Institution, what I expect from such as platform would be that it provides the necessary tools to develop leadership and managerial skills that facilitate successful implementation of my vision.
How does strong leadership from Faculty impact the University of California?
Strong Faculty leadership keeps the University of California relevant. Strong Faculty leadership sparks innovation at multiple levels, which subsequently helps maintain the University and its Faculty at the forefront of important and broad issues facing our communities and the world.
What would you say to Faculty hard pressed to find time to participate in leadership workshops or other programming?
If anything, leadership workshops may help improve one's confidence, self-esteem, and skills to deal with particular situations in the classroom, the department, the institution and the laboratory. The skills that one may acquire in these workshops can empower the individual to influence people or change in areas meaningful to him/her.
Tags